13apr5:00 pm- 6:30 pmCRIGHS: The Report, or, Whatever Happened to Third World Feminist Theory?
Event Details
The Report, or, Whatever Happened to Third World Feminist Theory?
Thursday, April 13, 2023 | 5:00–6:30 pm | 411 Fayerweather Hall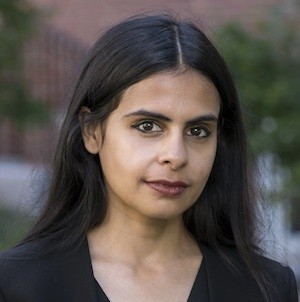 This talk offers a genealogy of the "status of women reports" produced across the decolonizing world. I reflect on the epistemological and ethical dilemmas of the rise of the policy report, which has functioned as the primary mode of research on gender and minoritized sexualities in the multinational knowledge industry of UN, governmental agencies, and NGOs since the 1970s. This new political economy of women and gender was built on biologically determinist notions of sexual difference based in fields like demography and population studies. Even as they claimed to represent the rights of women and LGBTQ people, these reports often obscured political questions of caste, class, and racial domination. In rethinking the history of the report, I raise two methodological questions for the history of sexuality: how does a truly global historiography of sexuality engage the endless archives of international policy reports? What forms of knowing have been lost as decades of intellectual energy and material resources have been devoted to the report? 
Durba Mitra is the Richard B. Wolf Associate Professor of Women, Gender, and Sexuality at Harvard University and Acting Faculty Director of the Schlesinger Library on the History of Women in America.  Her book, Indian Sex Life: Sexuality and the Colonial Origins of Modern Social Thought (Princeton, 2020), demonstrates how ideas of deviant female sexuality became foundational to modern social thought. 
Time

(Thursday) 5:00 pm - 6:30 pm